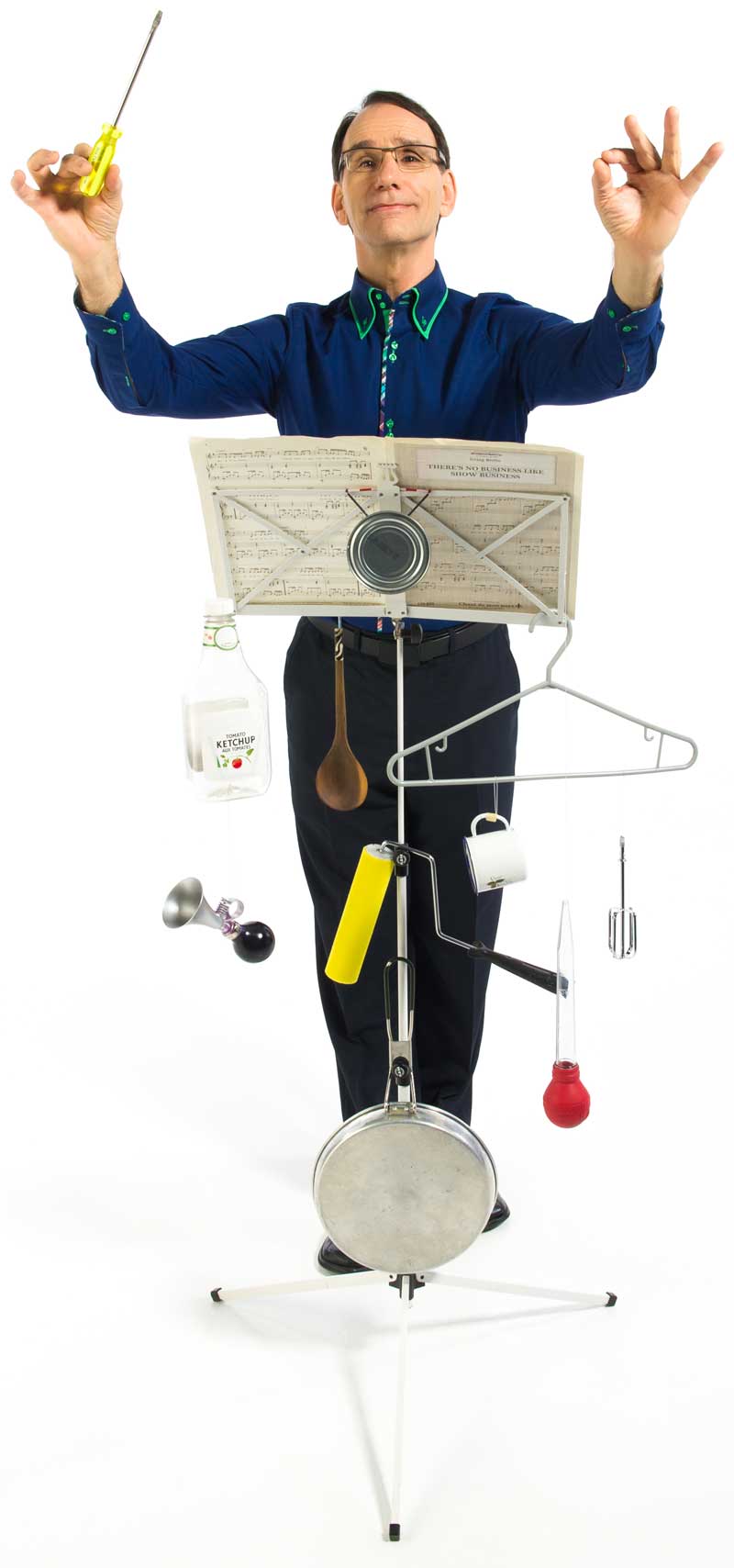 On stage, Michel Lauzière invites us into his wacky universe, where all things are used for something else…
The tone is relaxed with a dynamic pace.
As soon as he sets foot on stage, Michel establishes a complicity with the audience by demonstrating how he started to play music at a young age, using whatever he could find … and his imagination.
He reveals his performer-comedian talents by presenting an avalanche of eye-openning and funny numbers.
Apparently with the greatest of ease, Michel shows feats of skill as he transforms himself into a modern William Tell, makes his umbrella sing, performs his one-man band, or produces stunning sounds out his homemade bizarre instruments.
The alchemist of sound (title from «Le Journal de Québec») also demonstrates his virtuosity by playing great classical masterpieces with the most famous of his musical finds: the «horn-o-phone» !
Performances in 15 LANGUAGES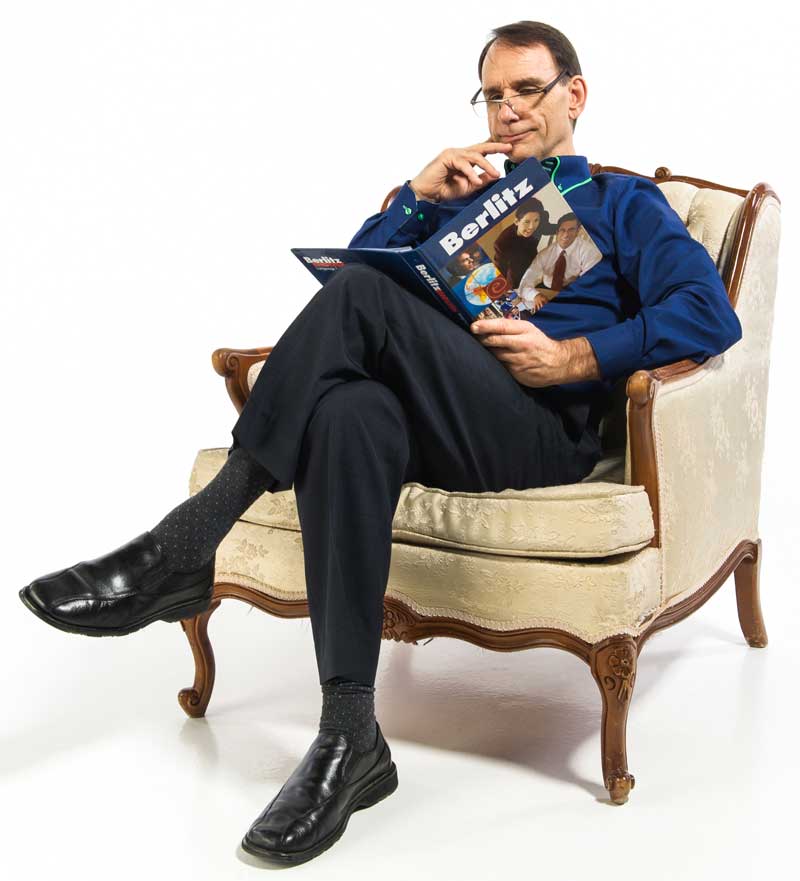 One-man shows and TV appearances in:
ENGLISH
FRENCH
GERMAN
SPANISH
ITALIAN
JAPANESE
PORTUGUESE
TV appearances also in:
CZECH
GREEK
DUTCH
HUNGARIAN
MANDARIN
NORWEGIAN
RUSSIAN
TURKISH
45 years of visual comedy… around the world

NOW AVAILABLE IN STREAMING

An laugh-packed incursion into the zany world of comedian and multi-talented artist Michel Lauziere.

More info